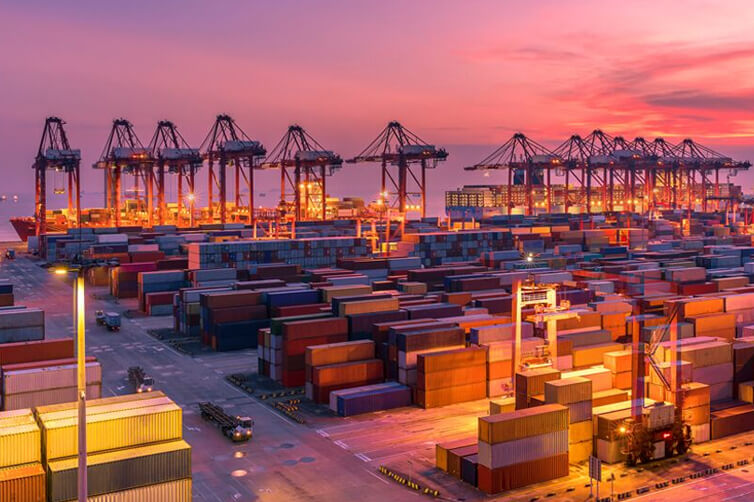 This, the fourth blog in our China's superpowered CX series, focuses on the final aspect of truly compelling CX: the delivery experience. What can we learn from the Western retailers that have failed and succeeded in the Chinese market, and the Chinese brands making moves into the West?
Entering the Chinese market is uniquely challenging, as evidenced by a veritable graveyard of abandoned attempts. It's interesting to look at ASOS' aborted venture. After committing to China in 2013 with a local website and warehouse, ASOS retreated in 2014 citing local market restrictions and a level of complexity that would have required too much money to unpick and overcome. A sensible strategic decision and one that ASOS have set the example with.
For fashion retailers, there are other challenges associated with serving the Chinese consumer. Sizing is different, labelling is very tightly controlled and there are seasonal issues to overcome - one of the challenges ASOS faced was marketing seasonally to a country that has such a diverse climate at any given time.
So, can Western fashion brands make a success of it in China?
Luxury retailers are enjoying a surge in sales, but perhaps the key for budget and mid-range fashion lies in partnership. Working with Alibaba and its ilk, rather than trying to go it alone. Look at Marks and Spencer. They sell through Alibaba's Tmall, and they've enjoyed success this way - including huge trade on Singles Day - despite closing physical Chinese stores in 2017.
Conversely, China's making its ecommerce presence felt across the rest of the world: AliExpress is huge in Russia, for example. And Chinese brands such as SheIn and Zaful - inexpensive, fast fashion - are starting to penetrate Western markets. While brand trust isn't necessarily there yet, as these brands continue to pop up through Facebook advertising, Western consumers are becoming more familiar with their names and starting to 'get' and reset expectations around product quality and delivery.
This is fine for inexpensive fashion brands looking to broaden their market and sell outside China, but for Western retailers selling into the West, the delivery experience is a critical part of the overall CX. Consumers want quality - and they want it from checkout to unboxing.
Singles Day and Cainiao: the ultimate fulfillment challenge
'Challenge' being the understatement of the century. This is really a lesson in logistics mastery.
You know Singles Day, of course. The Chinese shopping festival that made Alibaba a billion dollars in 90 seconds? Bigger than Black Friday and Cyber Monday combined? It's all fun and games until the orders need to be delivered, isn't it?
Cainiao Smart Logistics Network Limited, the logistics company launched by Alibaba Group and others back in 2013, opened China's largest robot operated warehouse in 2018, to process Singles Day orders.
Ubiquitous automation. That's what it's all about. That's the dream to get orders received, picked, packed and shipped, at low cost, in record time. And it worked. With a billion parcels to deliver, Cainiao managed to break its own delivery-speed record and deliver the first 100 million packages in 2.6 days.
Alibaba's investment in delivery and logistics doesn't stop there. It's critical to the company's growth strategy - and it should be critical to yours. In 2017, Alibaba announced plans to invest over US$15 billion into its logistics network and automation technologies over five years, to "increase R&D in logistics data technology, as well as for development of smart warehousing, smart delivery and global logistics infrastructure, all of which are core to building the global logistics network of the future."
Daniel Zhang, CEO of Alibaba Group, said:
"Our goal with this investment is to provide comprehensive, first-class experience for consumers globally… By enhancing the logistics capabilities within the Alibaba ecosystem and extending our investment in this sector, we are further enabling our New Retail strategy to bring online and offline retail into one seamless experience for shoppers."
It's a waste of time bringing your point of inspiration and your point of transaction within inches of each other, if your point of delivery (and the experience that goes along with it) is lagging waaaay behind. Just look at Alibaba's strategy.
How to master the East meets West delivery experience
There are two components to mastering a truly stylish CX, from first click to last mile. To get the best of both worlds, the entire order journey is critical.
From checkout to doorstep
We've discussed web and in-store experience. But getting the customer to the point of purchase is one thing. To bring them back to you again, you need to deliver.
There are so many ways to stand out from the crowd from order placement to receipt. Make this often overlooked step your sweet spot. As Sorted CEO, David Grimes says: 'carry [your] brand identity all the way to your customer's doorstep'.
So how can you do that?
Customers value consistency, transparency and control throughout their delivery experience. This is why you should give serious consideration to branded courier communications and live order tracking to create brand loyalty.
There's plenty in it for you. By being proactive, keeping the customer informed and managing expectations, you free up more time for your customer service team to get on with other things. Your customers are happy to self serve - they don't want to have to speak to a human being if they can help it, but they still want the personalised touch. Make it easy for them.
And the underlying logistics of getting that experience so right? There are a couple of practical considerations here to ensure you've laid reliable operational foundations for the sexy customer-facing stuff on top.
The speed of change in retail can be dizzying - and there's a risk that, as your brand races to keep up with the latest shop front technology, it will be left relying on outdated operational systems and processes. This creates complexity and a lack of control.
For seamless transactions, best practice dictates an integrated solution across checkout and delivery management. Delivery centre managers need centralised visibility and control over global carrier performance and cost, to be able to proactively mitigate problems, provide solutions and create a compelling CX every step of the way.