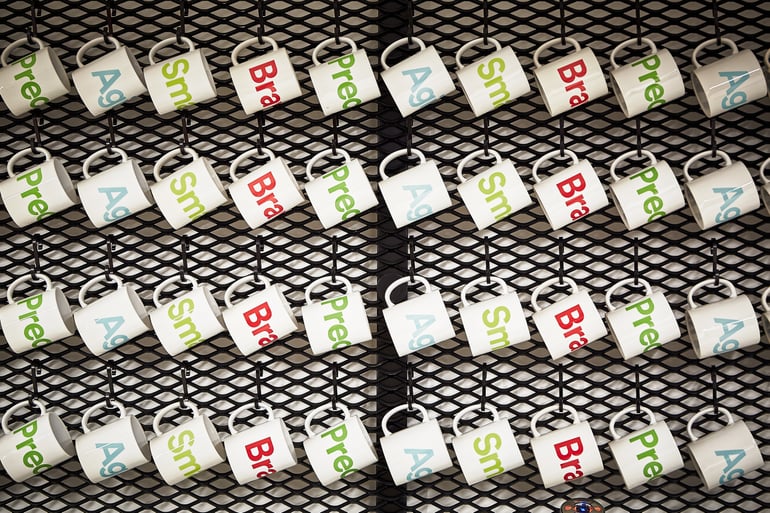 Our National Sales Manager, Bright Masih, came home from the conference bursting with ideas, insight and inspiration.
Here's a little write up from him...
"How brands operate and communicate will drastically change in the years to come. If there was one killer takeaway message from the IMRG Connect conference earlier this month, it was that the retail world is now unrecognisable, and it will be again in twelve months' time. We attended the event in London and made sure to take a few notes on some of the interesting discussions and stories that we heard.
Firstly, I listened to a fascinating presentation being given by Paul Fennemore MSc., who's with Sitecore as Digital Transformation Consultant. Also an Associate Lecturer at Oxford Brookes University, Paul teaches Digital Marketing and Communications to Masters students. His brilliant presentation touched upon a range of themes and also explained that brands are dynamically changing their go-to-market approach to meet the needs of the contemporary consumer.
Paul shared his thoughts on poor delivery experience and how few things could break a customer's trust faster. Interestingly, customers are tolerant but want clear, transparent and helpful communication so that they can adjust accordingly. This sat well with my view that retailers need to improve this area of their operation before anything else, ensuring that customers are kept abreast of issues and provided with delightful, well-thought-through journeys and experiences. It's no longer enough just to send them off to a carrier's website with a huge tracking number, hoping they can understand carrier-speak. Paul went on to talk about the tectonic shifts that were happening and that would happen in retail; highlighting the closures plaguing the high street both here in the UK and in the US.
Brands are seeking to gain actionable insights on product purchases and make changes for their customers. They're now commonly seeking to cut out the resellers and middle men to ensure they can own that data and insight- so not necessarily great news for some retailers who sell multiple brands and like to keep the secrets. This is mainly because retailers are failing to provide brands with the analytical insights they need on who's buying their products, when, how and why. This disintermediation means that more and more will be selling to their target customers directly.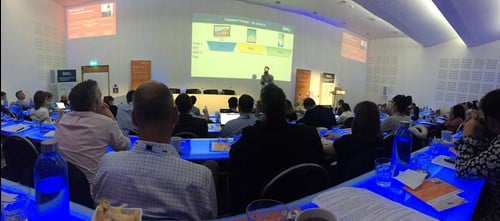 Take for example Dollar Shave Club. Dollar Shave, unlike Gillette, has decided to go direct to the end consumer. The products are cleverly engineered with a great back story, but unusually their sales model is subscription based. Most men know how often they shave, so buying razors and the associated products becomes a chore and often an expensive one at that. Dollar Shave just signs up a customer and then sends shaving stuff monthly, for a fixed subscription cost. This genius concept ensures repeat purchase, recurring revenue and targets a base that knows paying £15+ for a pack of blades is expensive.
You simply choose between a twin blade, four blade or six blade option, and then they send your blades at three, six or eight pounds per month. You can cancel whenever you want. Job done.
Another brilliant presentation was given by Louisa Nicholls, Senior Manager of Online Trade at John Lewis Partnership. Louisa talked about how John Lewis Partnership is embracing the omnichannel world. She shared the key elements of John Lewis' strategy where customer goals drive everything they do. John Lewis are taking the customer experience extremely seriously. Did you know, for example, that John Lewis' rooftop garden at Oxford Street is the biggest roof garden in London? Brands like Sonos, Ruark Audio, Naim, Fever-Tree and Butchies were given the spotlight within immersive studio spaces during a recent summer party held there. Opened on October the 21st 2017, the roof garden even features a restaurant in residence which originates from Bristol's Ethicurean; serving modern British food, which was recently written up by Michel Roux Junior.
Thinking outside the box, John Lewis even has John Lewis Residence, which is an apartment within one of their stores. John Lewis recently had a sleepover in the space, where 3,000 people applied and 20 lucky sleepers had an unforgettable slumber party; complete with fluffy white pillows, PJ's, hot chocolate and speedy WiFi. It's this fresh, authentic, gutsy thinking that John Lewis is keeping current and fresh, as well as ahead of its competitors. All of this work is of course underpinned by a huge amount of big data and analytics. This helps the retailer to understand customers, and know what's important to them in a culture where being courageous and not being scared to fail fast thrives.
Finally, the Naked Wines presentation, delivered by Marketing Director Laura Riches, covered the importance of storytelling in retail – and it simply blew me away. There I was, thinking, "well every wine brand goes on about how great their XYZ wine is right? So, what's going to be so different about Naked Wines?". Well, in short, everything. The business is designed from the ground up to listen and respond to its customers (referred to as Angels). The business model is awesome; Naked Wines is a customer funded wine business. Its customers fund independent winemakers though a contribution of £20 per month, in return for exclusive access to delicious wines at wholesale prices. Simple. Again, as per Paul's presentation earlier, the business is selling direct to the consumer on a subscription basis.
The story of Naked Wines was fascinating. Everything that Naked Wines sell is a result of their customers telling them what they want. This model encourages advocacy like no other. They ask customers for their opinions on absolutely everything. For example one wine growing couple, Charles and Ruth Simpson were already making award-winning wine in France and decided that they wanted to up sticks and move back to the UK to grow English sparkling wine. Naked Wines explained the story to their Angels to see if they thought this was a good idea and put it to a vote. Customers voted on the blend, decided on the name and Canterbury University students even designed and created the final label. 1,200 Angels invested around £94 each in return for 6 bottles of their first crop of wine. This staggeringly, was two and a half years ahead of the first grape being squeezed. Few retailers have a customer base that loyal, that would buy a product two years before it has even launched, especially one as complex and sophisticated as wine. But, by ensuring that their customers are front and centre of the business, Naked Wines have created something truly original. Naked tell the story of the growers and the customer decides if they want to invest and be part of the business.
Whether its elegant, joined up delivery, selling direct through a subscription model, involving your customers at every step, or thinking creatively to excite customers; the retailers and brands that will succeed are the ones that take these threads seriously and continue to be innovative. As Paul put it at IMRG Connect, "There is tectonic change happening in retail at the moment" - the only thing we can be sure of is that these changes are not going anywhere, anytime soon."